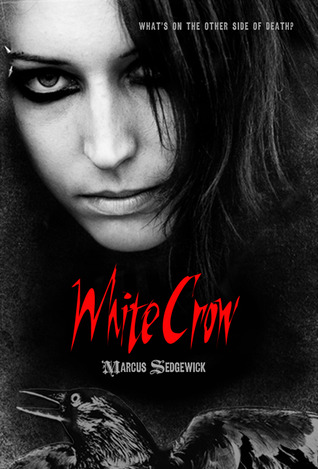 Goodreads summary:
Some secrets are better left buried; some secrets are so frightening they might make angels weep and the devil crow.
Thought provoking as well as intensely scary, White Crow unfolds in three voices. There's Rebecca, who has come to a small, seaside village to spend the summer, and there's Ferelith, who offers to show Rebecca the secrets of the town...but at a price. Finally, there's a priest whose descent into darkness illuminates the girls' frightening story. White Crow is as beautifully written as it is horrifically gripping.
It's a quick and thought-provoking read. It read more like a scary story by the camp fire or a fable. It's a world not truly apart of this one. The setting of Winterfold and the character Ferelith are just creepy.
Rebecca and her father don't belong.
The mad preacher and scientist from the late 1700s add to the forboding tale. It parallels along with Rebecca and Ferelith's tale.
I enjoyed the creepy experience and I liked the philosophical discussions. It was a fun and interesting read for Halloween time.
*
read
for