I've been going over my Goodread's list and trying to figure out my top 10 over the last 8 years. I started book blogging right after my son was born. It's been an extremely engaging and wonderful experience for me. I've met some great people through these blogging interwebs.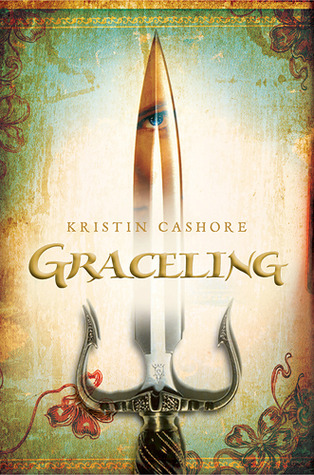 1.
Graceling
by Kristin Cashore. I read this one in 2009 and reignited my love for all things fantasy and strong female characters.
2.
Dance of the Dissident Daughter: A Woman's Journey From Christian Tradition to the Sacred Feminine
by Sue Monk Kidd. I read this one in 2010 during my faith crisis and really impacted the way I saw the world. This one still stays with me wherever I go.
3.
Looking For Alaska
by John Green. I read this one in 2011 and I really connected with the characters and their discussions of death. Beautiful book.
4.
Why Evolution Is True
by Jerry Coyne. Also a 2011 read. This book is the best for the lay-person trying to grasp evolution. Very simple and organized.
5.
Daughter of the Forest
by Juliet Marillier. A 2013 read for me. It's a beautiful retelling of the seven swans. Gorgeous writing. I need to re-read this one soon.
6.
Night Film
by Marisha Pessl. 2013 read. This was a mystery unlike any I'd ever read before. It's one I continue to recommend.
7.
Stiff: The Curious Lives of Human Cadavers
by Mary Roach. I finally got around to reading this one in 2015 while I was living in Japan. I enjoy almost everything Roach writes and this was no different. Her visceral descriptions of human cadavers still stays with me. My brother recently passed away and this one got to me at the time.
8.
Absolutely True Diary of a Part-time Indian
by Sherman Alexie. This was also a 2015 read while living in Japan. I actually listened to this one while walking around the streets of Hiroshima. His voice entranced me and this book is just a must-read for everyone.
9.
Between the World and Me
by Ta-Nehisi Coates. I read a lot of great books in 2015. A visceral description of what it's like to be Black in America.
10.
Hunger: A Memoir of (My) Body
by Roxane Gay. Best book of 2017 and one of my favorites. Gay tells it like it is. We journey with Gay on all of her ups and downs and it's a must-read.
I skipped a lot of favorites but overall these are the ones that hit home for me over the last 8 years.