It's that time of year again....time to cull the list of favorite reads from 2017. I read a lot of wonderful books this year. Here they are in no particular order:
1.
The Immortal Life of Henrietta Lacks
by Rebecca Skloot. Fantastic writing and research and I loved the humanity as we met all of Ms. Lacks family.
2.
Hyperbole and a Half
by Allie Brosh. The best book and letting you feel what it might actually be like to be clinically and severely depressed. Hits you in the gut.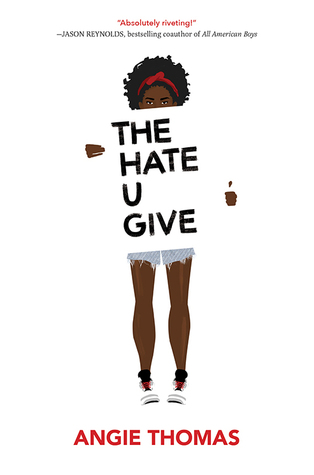 3.
The Hate U Give
by Angie Thomas. I listened to this. It was a heart-wrenching story. Starr and her family stick with you. They make you think. Beautiful and much needed story.
4.
Hunger: A Memoir of (My) Body
by Roxane Gay. Her stories are visceral but necessary. No one can make me feel all the feels quite like Gay. Anyone who thinks it's still OK to fat shame needs to read this. Boom.
5.
The Inquisitor's Tale: Or, the Three Magical Children and Their Holy Dog
by Adam Gidwitz. It's a beautifully told story about three children (from different backgrounds) in the early 1200s making their way through France and hiding from the King!
6.
Fun Home: A Family Tragicomic
by Alison Bechdel. She writes a beautiful memoir about her father while trying to understand him and deal with his death.
7.
Shattered: Inside Hillary Clinton's Doomed Campaign
by Jonathon Allen. This was a fascinating insider's look on how Clinton ran her campaign and how she really messed up. It was sad but a necessary read.
8.
The Last Days of Jack Sparks
by Jason Arnopp. This was a wacky and well-written story about well, the last days of Jack Sparks! It's horrifying and funny all at the same time and I just loved it!
9.
We Were Eight Years in Power: An American Tragedy
by Ta-Nehisi Coates. So powerful. Coates reflects over the eight years President Obama was in office. It is a tragedy.
10.
You Don't Have to Say You Love Me
by Sherman Alexie. There are no proper words from me about how beautiful and poignant this memoir is. Listen to it. It brought me to tears.