Once again I fail to keep up with my book reviews! I've tried to keep them clear and concise.
1.
Bingo Love
by Tee Franklin
I loved the sweet love story between Hazel and Mari. The illustrations are beautiful. I'm looking forward to reading more about the characters and their families.
2.
Dread Nation
by Justina Ireland
I loved this take on zombies rising during the Civil War. Jane was a slave until they were all freed when the dead started to rise. She's been sent up to a finishing/fighting school to help protect precious white women from being eaten. She soon find herself kidnapped and taken away with a fellow cohort to a strange western frontier town where all is not what it seems.
We've got fighting, great characters, serious but light discussions of race and class. It comes together for a wonderful story. Can't wait for the next installment.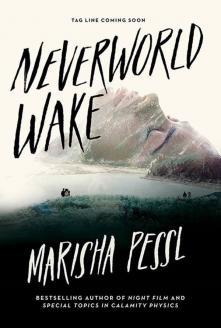 3.
Neverworld Wake
by Marisha Pessl
Pessl is a fantastic world and character-builder. Her creepy purgatory of Neverworld is truly terrifying. It's a haunting and poidnant story on grief and friendship.
4.
Homer's Odyssey: A Fearless Tale, or How I Learned About Love and Life with a Blind Wonder Cat
by Gwen Cooper
I loved reading about Homer and his sisters. The most harrowing chapter was Cooper's experience of the 9/11 attacks in New York. It was gripping and told a side I had never heard before. And the horror she went through to get back to her cats was truly terrifying.
5.
The Tenant of Wildfell Hall
by Anne Bronte
Yay! One done on my big Classics list! I enjoyed the mini series BBC put out a few years ago. The story focuses on one women in Victorian times England who must make the ultimate decision to leave her abusive husband. How does she do it? How does society view her? Big questions especially for that time. But ultimately it was too long. The middle was tough to get through. And the way she ends it reminds me a lot of
Jane Eyre
. Too easy in a lot of ways. But I get why she did it. Not the best of the Bronte sisters but still worth a read.
6.
Milk and Honey
by Rupi Kaur
I read this one for Emma Watson's book club Our Shared Shelf. I'd bought this book of poetry a year or so ago when it went on sale. I'd heard it was pretty heart-breaking. No lie. The poetry rips right through and makes you feel. It was enlightening but tough. Give it a go, though; it's very short.
7.
Brazen: Rebel Ladies Who Rocked the World
by Penelope Bagieu
I loved this collection of bad-ass women in history. My favorite was Therese Clerc who came up with quite the utopian conclave and inspired women to come together and take care of each other especially as they age. She was very inspirational.
8.
Longbourn
by Jo Baker
Read this one for Austen in August as part of the read-along. I listened to it and found it a lot more interesting than I would have otherwise. Baker takes us downstairs to the servants quarters in
Pride & Prejudice
's Longbourn. We see bits and pieces of all of our favorites but they don't come off so shiny clean as they do in the original. It is an interesting twist but I would rather have had this as a historical novel rather than a reworking of Austen's P&P.
9.
How Not to Get Shot and Other Advice from White People
by D.L. Hughley
This is sadly hysterical. Since it's so true and yet Hughley brings it to our knowledge with not so delicate humor. He goes through each "sound" advice letting us know exactly why it doesn't work and won't in the future. It's a quick. It'll leave you reeling, that is for sure. But pick it up. I'm glad I did.