What are 5 random things that happened this weekend? Hosted by
GirlXoXo
. This post goes right along with my week-in-review posts so I'll just shimmy them both together this week!
It's been really cold here in Utah and the inversion has gotten bad this week as well with no storm to blow it out. But even with some illnesses in the family we were able to get a few things done.
1. We decorated our yearly gingerbread house all together! DH has usually been out of country the last two Decembers so this was the first year in a long while we were able to decorate all together!
2. It was a little earlier than the weekend but we made it up to a local park for food trucks and crazy holiday merriment and lights!
3. I got a little relaxing in by reading and drinking hot coffee with Bailey's. Mr. Dickens and His Carol by Samantha Silva.
4. We also got some holiday movie watching in! Home Alone 2: Lost in New York and Elf. And we made peanut butter cookies!
5. Last night I was able to get out with my friend Aly and eat some good food and have a some adult conversation! It was heavenly.
Week In Review
Books Finished:
Sadie by Courtney Summers
Books I'm Currently Reading: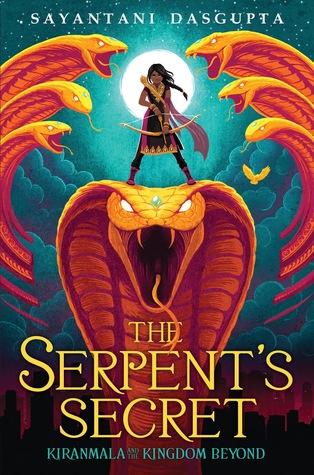 These Truths: A History of the United States of America

by Jill Lepore

Black Earth: The Holocaust as History and Warning

by Timothy Snyder

War and Peace

by Leo Tolstory

Mr. Dickens and His Carol by Samantha Silva
Hello World: Being Human in the Age of Algorithms by Hannah Fry
The Serpent's Secret by Sayantani DasGupta (reading aloud with G)
Books Acquired:
For the Kindle:
The Impossible Girl by Lydia Kang
The Great Alone by Kristin Hannah
White Tears by Hari Kunzru
A Grain of Wheat by Ngugi wa Thiong'o
Physical Book:
Norse Mythology by Neil Gaiman
Eleanor Oliphant Is Completely Fine by Gail Honeyman
The Rules of Magic by Alice Hoffman
Listening to:

Kill Creek
by Scott Thomas
Watching:
TV:
Homecoming on Amazon Prime has been really good!
Movies:
Holiday Calendar
Christmas Prince: A Royal Wedding
Elf
Home Alone 2: Lost in New York
Game Night
Four Christmases
I'm hoping to get some reviews up this week. I realize I haven't done any on my faves either even though I rewatch year after year after year!
Making:
I'm starting to get into baking all the things and making all the fun holiday cocktails. I mulled some wine for movie night and baked up some peanut butter cookies. Over the weekend I made Cosmos with pomegranate juice instead of cranberry juice and it turned out well!
I'll be making up more soups and stews this week. It's the time of year that just calls for all the sturdy soups.
Looking Forward to:
G gets out of school Friday and he'll have 3 weeks off with him missing the first 3 days back from Winter break while we're in Vegas. So I'll be planning all the things to keep us entertained and enjoying winter and the cold as best we can.
We're almost done with all the shopping and I'll be sending out the in-laws their gifts soon. So it'll be a happy day by Friday. Whew!