This year's been tough so far. I've been dealing with some health issues and helping my mom, and you know, pandemic stuff, and life. So blogging about it all hasn't been a top priority but here's a little update.
We celebrated G's 12th birthday last week! Where does the time go? I do not know. It was just our little family, Minecraft decor, and cupcakes. G got some books and Minecraft and Roblox-related items and he was happy as a little tween clam. He's a good kid and such a trooper with this pandemic.
We also celebrated the Chinese New Year, year of the ox. DH was born in the year of the Ox. We made some yummy gyozas by hand, curry, and chicken karage.
We've been getting a ton of snow so we spent an afternoon making snow angels and snowmen! It was nice to get outside. We're quite the hermits right now.
Things I'm Grateful For:
1. My son. He's such a good kid and I'm just lucky to be apart of his life!
2. The Japanese candy Hi-chews. They've been a life-saver this week. lol.
3. I don't have to drive a lot in the snow this winter. I've been very thankful for that this week with all the snow storms we've been having!
4. That I got my dad in for his first vaccine jab! He goes in for his second dose in two weeks. One more things of the plate.
Reading:
I'm currently reading The Man Who Mistook His Wife for a Hat and Other Tales by Oliver Sacks, Akata Warrior by Nnedi Okorafor (with G), The Warmth of Other Suns: The Epic Story of America's Great Migration by Isabel Wilkerson.
Classics
that I'm reading: Still working on
Little Women
by Louisa May Alcott. I'm enjoying taking my time here. It's been a long time and it's the perfect classic to read as the weather gets chilly and the holidays approach.
The Count of Monte Cristo
by Alexandre Dumas for my
1000 Books Project challenge
and my
Back to the Classics 2021 Challenge
(19th century classic). I also started
Go Tell It on the Mountain
by James Baldwin for my Back to the Classics Challenge.

Philosophy:
We are reading
The Second Sex
by Simone de Beauvoir.
Listening to:
Watching:
Movies:
So many movies...
Sundance Film Festival
...check out my reviews and lists. I've also been trying to watch the movies on the awards list too.
La Llorona (Guatemala)
Director: Jayro Bustamente
Written by Jayro Bustamente and Lisandro Sanchez
Starring: Maria Mercedes Coroy
Tagline: The past will haunt you
My Thoughts: I really enjoyed this horror on sins of the past and if you don't deal they literally come back to haunt you. I watched this on Shudder. Glad it's nominated for best foreign film.
Sound of Metal
Director: Darius Marder
Writers: Darius Marder, Abraham Marder
Starring: Riz Ahmed, Olivia Cooke
Tagline: Music was his world. Then silence revealed a new one.
My Thoughts: Riz Ahmed is amazing in this. Fantastic movie. Watched this on Amazon Prime. Definitely recommend this one.
The Trial of the Chicago 7
Director: Aaron Sorkin
Writer: Aaron Sorkin
Starring: Eddie Redmayne, Sasha Baron Cohen, Alex Sharp
Tagline: In 1968, democracy refused to back down.
My Thoughts: Another great movie for awards season. Well-written and paced. I didn't know anything about this story and so glad I know now.
The Life Ahead (Italy)
Director: Edoardo Ponti
Writers: Ugo Chiti (screenplay), Romain Gary (book)
Starring: Sophia Loren, Ibrahima Gueye
Plotline: In seaside Italy, a Holocaust survivor takes in a Muslim immigrant boy who recently robbed her.
My Thoughts: Beautiful Italian film on unconditional love and finding one's true family.
Wolfwalkers
Directors: Tomm Moore, Ross Stewart
Writers: Will Collins (screenplay), Tomm Moore (story)
Starring: Honor Kneafsey, Sean Bean, Eva Whittaker
Tagline: Be fierce. Be wild. Be free.
My Thoughts: Such a great movie. They can't make a bad one yet! I hope this one wins best animated feature. Hands down one of the best I've seen in a long time.
Judas and the Black Messiah
Director: Shaka King
Writers: Will Berson and Shaka King
Starring: Daniel Kaluuya, LaKeith Stanfield, Jesse Plemons
My Thoughts: I'd heard about Fred Hampton's murder but I didn't really know about it. Wow. This is a powerful film. Horrifying and tragic. The performances of Kaluuya and Stanfield are truly Oscar-worthy. They just get better and better.
Ma Rainey's Black Bottom
Director: George C. Wolfe
Writers: Ruben Santiago-Hudson (screenplay), August Wilson (play)
Starring: Viola Davis, Chadwick Boseman, Glynn Turman
Tagline: Everything comes out in the Blues.
My Thoughts: Fantastic performances! It was so sad watching Boseman's last performance. Just heart-breaking. But I found the film a bit hard to follow. I'd rather just see it on the stage, in person. But no denying the acting chops of these two amazing actors.
TV:

Finished off the fourth and final season and was not super impressed. It was a bit thrown together. Not its best season.
Surprisingly really good! I watched it while I organized a bunch of stuff in my living room.
Best light-hearted and endearing series! Loved everything about this adorable feel-good show.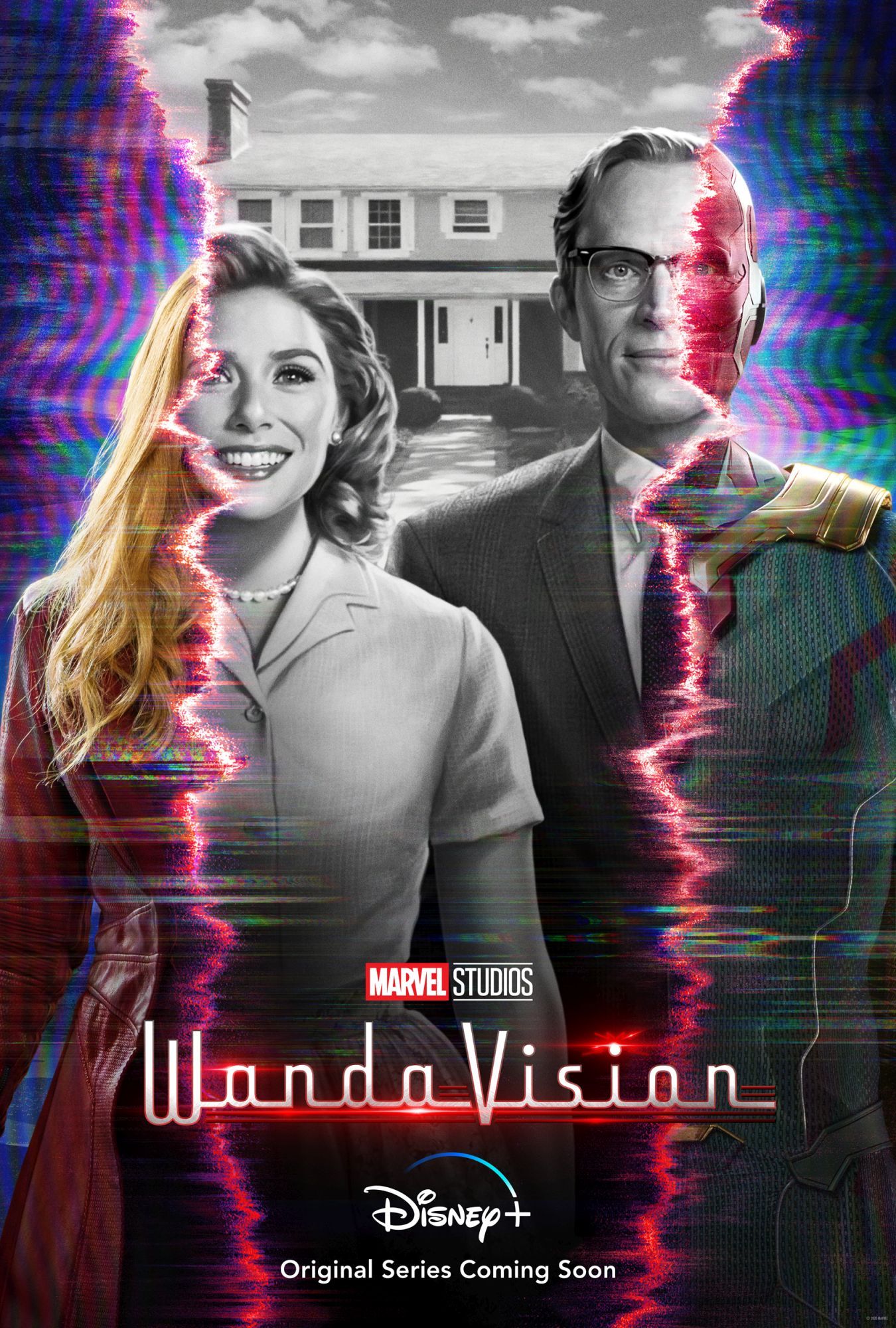 This just gets better and better! I keep reading all the fan theories...
Looking forward to a Skype get-together with friends on Sunday! It's the little things...
*all images for movies and TV were taken from IMDB