Welcome to the weekly meme that celebrates the wonders and sometime hilarity of cats! Join us by posting a favorite LOL cat pic you may have come across, famous cat art or even share with us pics of your own beloved cat(s). It's all for the love of cats! Enjoy! Hosted by Michelle of
The True Book Addict
.
It's been too long since I've posted. It's been a crazy, sad, and exciting time for me. My kitties have been handed over for 2 years to loving family and friends. So Cat Thursdays are a little sad now. I miss them so much. Without further adieu here are some cat pics I've seen over the last week :)
The world's oldest living cat died this week :(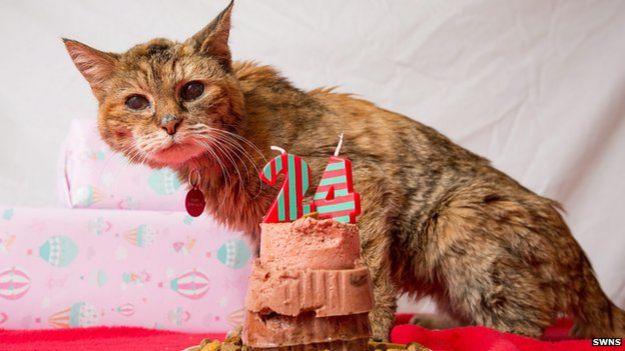 Poppy was 24 years old or about 114 in human years.
And for my last one....happy birthday to me :) I'm spending it cooped up in a hotel room in Hiroshima. But am looking forward to celebrating it soon officially when we get into our apartment and settled next week or the week after! Then partay in Japan!