I say this every month...but what happened to September?
Lots of spooky fun plans this month. We just did our annual Fall hike (check). The soup season is in high-gear. Fall break is next week and we are actually heading out-of-state to meet up with our friends who moved out-of-state a few years ago. Outdoors, friends we haven't seen for awhile, and relaxation! The Haunted Forest is our annual "haunted" house we go to as a family...we'll be heading there soon too.
G has picked out his costume. This is the first year where he plans to trick-or-treat on his own! DH and I are planning on getting out the firepit and enjoying the evening with some yummy cocktails and spooky snacks with some neighbors. Hopefully the weather holds up!
Also, I'm so grateful my friend and her family are safe after Hurricane Ian hit. They were further inland but they were directly north of where it landed. They lost power and just got it back yesterday. Their fences are ruined and some plants did not make it. But other than that they fared well. All the neighbors came together and offered each other what they had. Just so grateful they're OK.
I've been full-tilt on reading and watching all the horror. I just have not been great at getting up my reviews...
Where's G? This one makes me chuckle...
I just love the fall colors so I'm sharing a few from our hike!
It's been hard to find the time as much as I'd like for my spooky reviews. My mom has been in and out of the hospital this last month, once with Covid and the second time with a severe bladder infection. So yeah, life gets crazy.
So...onto the good stuff!
Books...I finished 7 books in September! Granted, I didn't start all seven in September but I'll take it.

The Hollow Places
by T. Kingfisher. Lots of body horror in this one. I loved the creep factor and yet how funny it was. She does a good combo of both.

How to Be Perfect: The Correct Answer to Every Question
by Michael Schur. I read...well, listened to this one, with my friend for our philosophy club. And I highly recommend listening to it. Schur is the creator of
The Good Place
and he gets the whole cast to help him read it. It's a hoot. And he really dove into moral and ethical philosophy for the show and he gives us a rundown in his book. One of the most funny and concise lay-person philosophy book I've ever read. While, I didn't necessarily draw every conclusion he did, he sure got me thinking. Which is the actual point of philosophy and thinking about ethics and values is the actual point of moral philosophy. So go listen and be entertained and edified!

A Gathering of Shadows
(Shades of Magic #2) by V.E. Schwab. I am really enjoying this fantasy series. I'm taking a break this month but I will finish off the final book in November! Very excited to see how she wraps it all up.

Last of the Sandwalkers
by Jay Hosler. This is a middle-grade graphic novel that follows a group of beetles (who are scientists) who are on an expedition to find out what the world's like outside their tiny city. It's funny, heart-warming, and full of science. This guy loves his beetles. There's even an endnotes section for all your extra beetle and/or bug facts. Love these little gems.

Gallows Hill
by Darcey Coates. This book felt like a movie in book form. There was non-stop creepy action. I had to keep reading in order to get away from super creep factor. I am now a fan! Coates is a prolific author and I can see why! She knows how to keep the terror amped up. This book has curses, ghosts, and zombies, plus a haunted house. What's not to love?

Are You Listening?
by Tillie Walden. This is a young adult graphic novel with lots of heavy stuff to deal with. I love what she tries to do here...she blends the fantastical with grief and trauma. I had a hard time following some of it. And it's definitely not for everyone but very interesting.

The Woman in the Library
by Sulari Gentill. I really enjoyed the premise of this murder mystery. An author is sending her preliminary chapters to an online acquaintance. We only see his emails to her and then the next chapter of the author's story. So there are two layers here, the fictional author and her fictional story...well, I guess three if you count Gentill as the original author of all! It's one of those meta-mysteries that Anthony Horowitz has made so famous recently. It did feel a bit rushed towards the end. But overall, it's a very quick and fun mystery.
Not bad for my first month of horror!
With Interview with the Vampire TV series coming out, I decided to finally read the original book. It's pretty interesting so far. And I am loving the updates to the plot the TV series has done!
I am currently reading: The Devil in Silver by Victor LaValle, Ghost Story by Peter Straub, Nightmare Fuel: The Science of Horror Films by Nina Nesseth. And I am listening to The Death of Jane Lawrence by Caitlin Starling.
TV
...DH and I are watching
Lord of the Rings: Rings of Power
on Amazon Prime. We both are really enjoying it. It's funny and beautiful.
We also binge-watched One of Us Is Lying on Peacock a couple of weeks ago when we were recovering from our Covid booster jabs...silly but addicting. He said he would NOT be watching season two with me when it drops later this month...ha ha!
I finally finished Shining Girls on Apple TV+. That was a difficult one to get through. It's very dark with really no light until the actual final episode and not much is revealed but why or how with the fantastical elements. So while a quality series, I don't think I'd actually recommend it.
I've started Yellowjackets (Showtime), Dexter: New Blood (Showtime), and Interview with the Vampire (AMC+).
And of course all my cooking shows for Halloween are back on...Halloween Wars, The Great British Baking Show (Netflix), etc.
I'm also looking forward to The Midnight Club which drops later this month on Netflix. It's by Mike Flanagan who did The Haunting of Hill House, Bly Manor, and Midnight Mass, and Hush. He also did Oculus...which scared me silly when I first watched it. Love everything he does.

Movies
...
The Northman
: Watched with DH. I really liked this one. A lot more than I thought I would. Great storytelling, acting, action. Very impressive.

Hell House LLC II: The Abaddon Hotel
and
Hell House III: Lake of Fire
. The original Hell House went kind of viral and that was one creepy movie! I had a few nightmares from that one. Two was terrible and the third one wrapped it all up in nice paper bow. But it had some good scares. Watched the whole series with G. He really liked them!

The Boy Behind the Door
(Shudder). This was a fun surprise. Two tween boys are kidnapped. And it's up to one to rescue his friend and outsmart the kidnappers. Very intense but it ends well!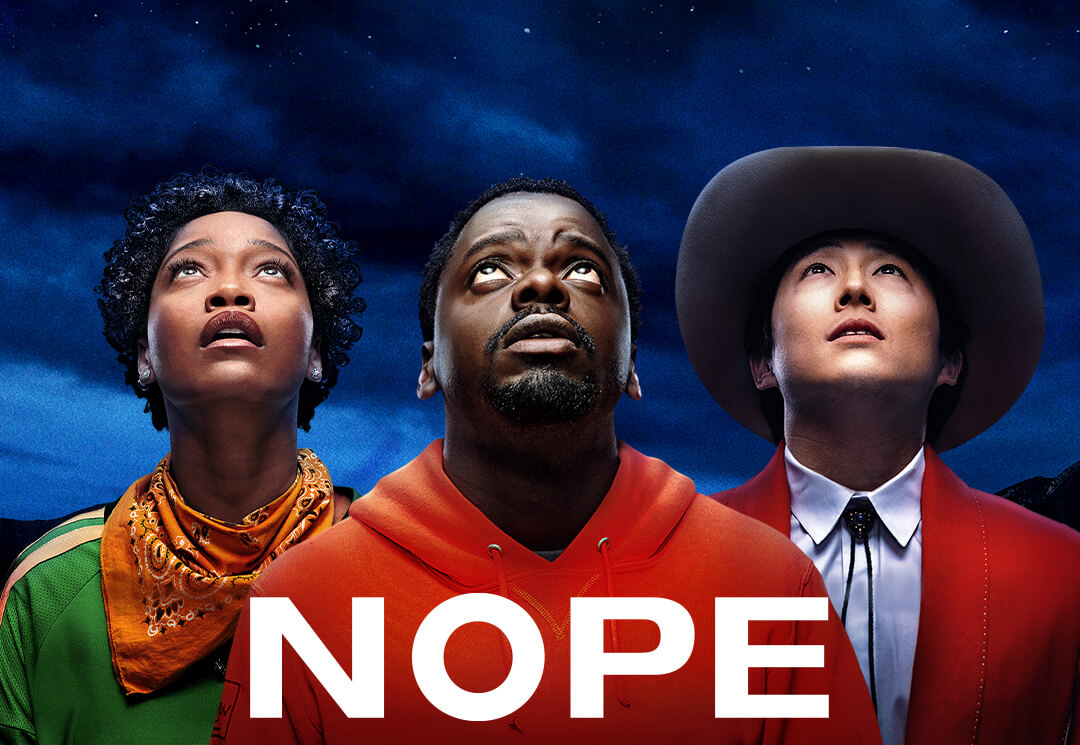 Nope
. I was really looking forward to watching this after loving Jordan Peele's first two horror movies. But meh. I wasn't overly impressed. It was pretty. The cinematography is amazing. But the story was all over the place, messy. And only one cheap jump scare...

Lou
(Netflix). This was a fun one! Allison Janney kicks booty and the story has layers. Pretty tight pacing. It was dark, though. Kind of hard to see what was going on half the time. Why can she kick booty? Who's the prey and who's the hunter?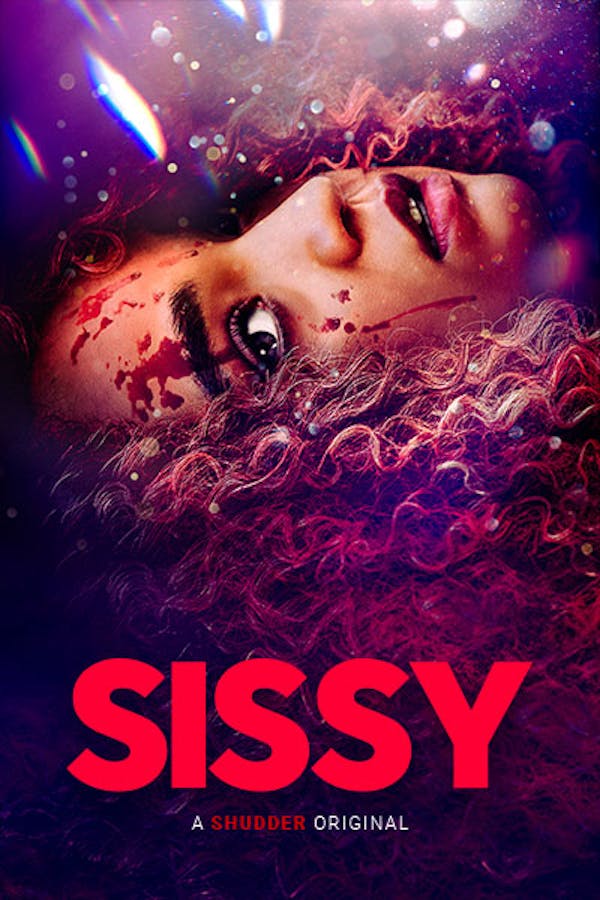 Sissy
(Shudder). Yes, to this movie. Bloody and twisted. Great new horror. An influencer runs into her old friend at the drug store and is invited to her bachelorette party weekend...is she an old friend cuz she was also her tormenter?
Yes, most of my movies are of the horror variety! Tis the season!
I hope to see Barbarian and Smile this month!